By Kate Gluck on
9/21/2022
JBC Technologies to Exhibit at 2022 Automotive Interiors Expo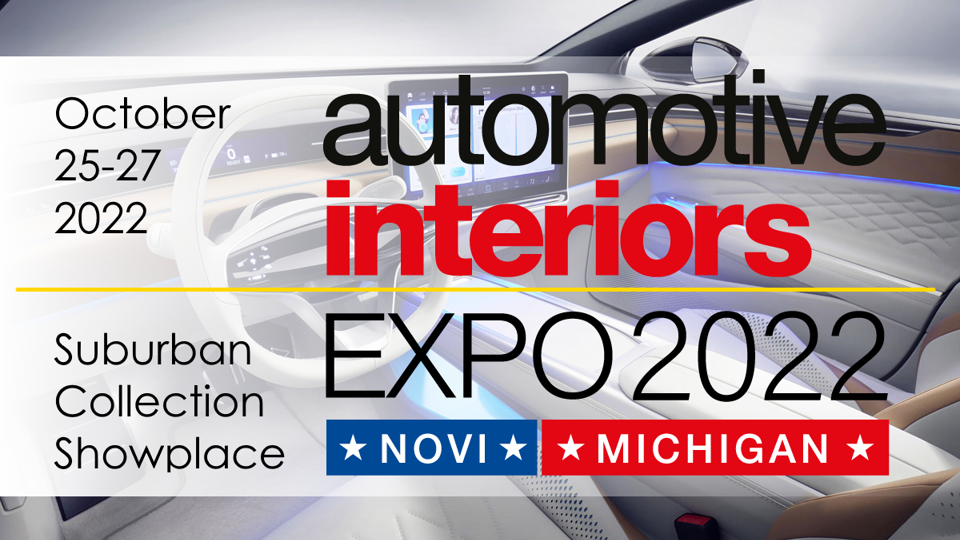 JBC Technologies Brings Its Material Converting & Precision Die-Cutting Expertise to the 2022 Automotive Interiors Expo
The largest  tradeshow in North America focused exclusively on automotive interiors – the Automotive Interiors Expo – is coming to Novi, Michigan, this fall, and JBC Technologies has staked its claim as the premier material converter and purveyor of precision die-cutting in the exhibitor's hall.
"The show is a must-visit for Tier 1 suppliers as well as for interior design teams from car manufacturers wanting to keep up with the rapidly changing world of materials, finishes, and technologies that contribute to 'touch and feel'.'" - Automotive Interiors Expo
JBC Technologies: Solutions for Automotive Interiors
JBC Technologies has a long history of providing cutting-edge precision die-cut components to the automotive and transportation industries. The surging electric vehicle market has only driven even more innovation at JBC. These exacting industries turn to JBC Technologies to help them develop and manufacture custom solutions using performance materials to address their most pressing challenges.
BSR/NVH (Buzz Squeak Rattle/Noise Vibration Harshness)
Hey automotive interior designers, how's that quiet cabin coming? Electric vehicle challenges have you plugging your ears? Let JBC help you isolate and quiet those annoying bumps, squeaks and rattles with some custom die-cut solutions.
---
Surface Protection
Automotive interiors are high-traffic, high-touch areas. JBC die cuts films and adhesive tapes to provide temporary and permanent protection of class A (visual, aesthetically apparent) surfaces from bumps, dings, scratches, smudges, dents and other marring during assembly and production, transportation and while in use.
---
Bonding/Joining
Adhesive tapes are everywhere in automotive interiors, and JBC Technologies has been supplying them to this industry for decades. They bond foam to seats, emblems to dashboards, and adhere rearview mirrors to windshields. JBC die cuts adhesive-backed parts for these and other bonding and joining applications.

Automotive Interior Solutions and Trends - Recommended Reading